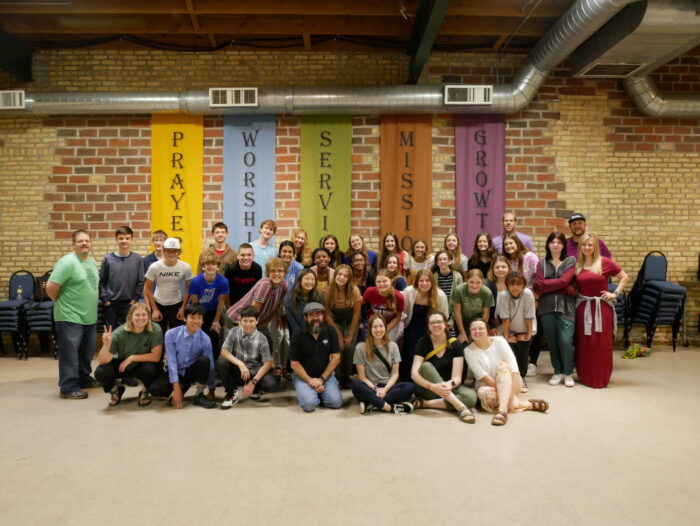 "The light shines in the darkness and the darkness has not overcome it."
In one of my favorite Scriptures, the apostle John describes the way that even in the midst of the most awful moments of our lives, Jesus' light can not be suppressed. This past week, during one of our training sessions with our volunteers from Christ Community Church, I [Phil Palmer] shared with the team about the importance of sharing our stories of God's works in our lives as one way of shining light in the midst of darkness. I urged them not to skip past the painful parts, because those are the parts where God's work is most clearly displayed. Later, during the lunch hour, one of the students took me up on sharing a story that isn't just surface-level. She stood up and she described some painful things she had been through, and then she declared with bold confidence that she knows God has not abandoned her because she has seen him working in her life. As I looked on, a room full of students swarmed her to pray over her and to affirm that she is not alone. In that moment, I saw a visible representation of the truth John declared; truly, in the midst of her darkness, Jesus' light shown, and the darkness could not overcome it.
As my week progressed, I didn't think much of this experience, until this past Sunday, when a man who had never engaged with the Center stopped by to engage in worship. When I asked him about what led him to join the service, he described how a group of volunteers from the church stopped and offered him a cold bottle of water and shared with him the love of Jesus.
While he didn't know where these volunteers came from or why they were here, he did know that in the middle of his darkness, he saw a glimpse of light because of those students. Just as that student found boldness to share out of her darkness and her willingness to let light shine through her experience, I pray that this man who encountered the light of Jesus will find courage to allow Jesus' light to break through his darkness.