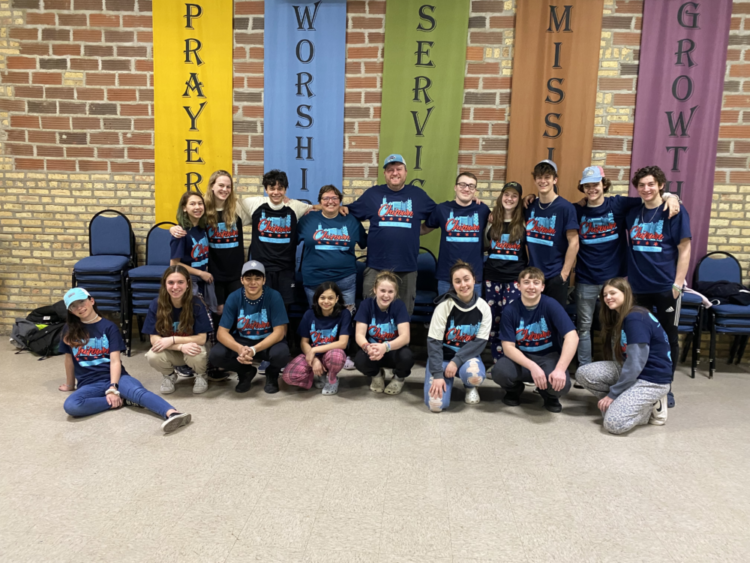 Thank you Kenmore Alliance!
We are so grateful for our first Envision Chicago team from Kenmore Alliance in Buffalo New York!
3 team leaders and around 20 students arrived on April 9th for a transformative week serving alongside and learning from our team in Rogers Park.
Many of the kids from our community live in single parent homes- so providing a safe space for children helps to alleviate much of the stress that affect families in our neighborhood. The week Kenmore Alliance came to serve happened to be the same week the Chicago Public Schools were on Spring break. Because of the team, the Family Empowerment Centers (our main location for Envision teams) was able to host a day camp for the children from the neighborhood.
---
THE IMAGO DEI
One of the most important lessons we teach our incoming teams is on the imago dei.
Imago dei is latin for the "image of God."
Then God said, "Let us make man in our image, after our likeness. And let them have dominion over the fish of the sea and over the birds of the heavens and over the livestock and over all the earth and over every creeping thing that creeps on the earth." So God created man in his own image, in the image of God he created him; male and female he created them. -Genesis 1:26-27 (ESV)
One aspect of humanity, according to the Word of God, is to be created in image of the Triune God.
Of course, this does not mean we believe God has arms and legs or stands upright. It means that humanity is created in a special way. One which allows us to receive love from God, and to freely express that love back toward God, each other, and our wider communities.
Part of the Envision Chicago experience is gaining a fuller understanding of what it means to see the "imago dei" in everyone around us. This means seeing it in our team members, in the children who are a part of our programs, the homeless person on the street, and all who cross our paths.
Of course, knowledge does not automatically transfer into practice unless individuals are shown how to see others as God sees them, and to love others as God loves them. That is why our teams participate in our ministries- so that knowledge meets practice and practice helps to kindle the flame of love. After all,
If I speak in the tongues of men and of angels, but have not love, I am a noisy gong or a clanging cymbal. And if I have prophetic powers, and understand all mysteries and all knowledge, and if I have all faith, so as to remove mountains, but have not love, I am nothing. If I give away all I have, and if I deliver up my body to be burned, but have not love, I gain nothing.
Love is patient and kind; love does not envy or boast; it is not arrogant or rude. It does not insist on its own way; it is not irritable or resentful; it does not rejoice at wrongdoing, but rejoices with the truth. Love bears all things, believes all things, hopes all things, endures all things. – 1 Corinthians 13:1-7 (ESV)
The team from Kenmore Alliance displayed a willingness to learn new things while being able to enter into the unique ministries of Envision Chicago with humility, love, and zeal. We pray they are able to take the lessons of the week back home with them.
There, they can share with others how to recognize the imago dei in others, how to pair that knowledge with the love of God, and share that love with others as they communicate Lord Jesus in both word and deed.